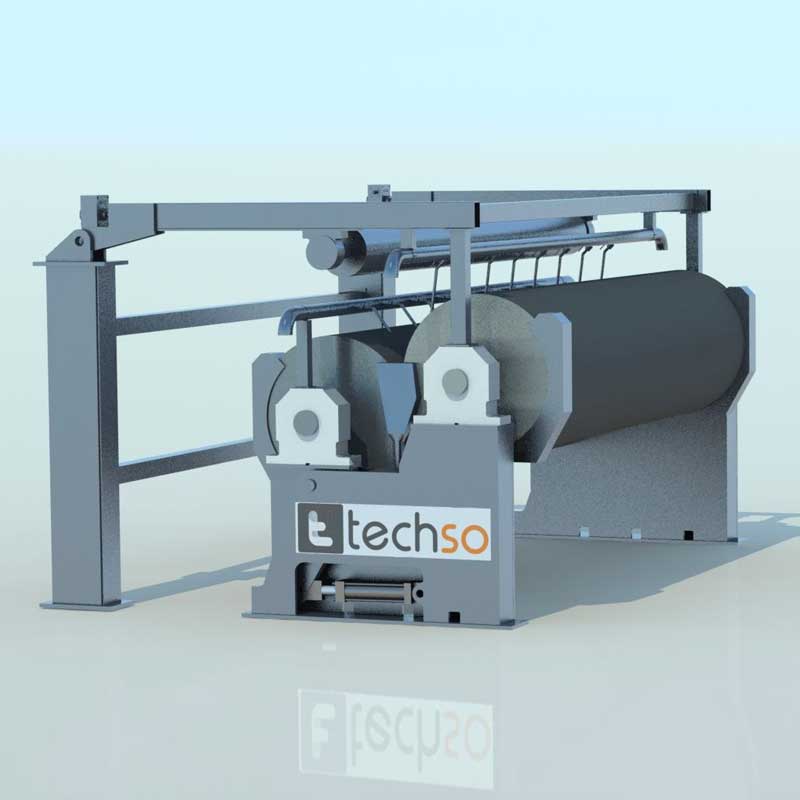 t-POND is Techso pond size press suitable for board and specialty grades. This is a reliable solution that allow to provide high starch penetration for specific application. The product has been designed to provide a very low life cycle cost due to the fact that there are not consumables.

Suitable for board and specialty grades.


Improves mechanical properties.


Extremely reduced cost of use – no consumables.
Operational problems with a size press can include the amount of coat weight variation, pickup, uniformity of pickup, sheet wrinkling, threading, breaks, and efficiency. Service personnel inspect the system for mechanical or operational deficiencies and recommend repairs and improvements to correct the problems.
Rolls from both pond and film size press need maintenance and grinding after working period. TECHSO can offer this service, together with a crown analysis and eventual optimization proposal. TECHSO can also provide new rolls complete of cover, bearing, bearing housings, cooling joints, drive chain.
A properly used threading and rope system can thread a machine quickly and keep mill personnel away from potential danger zones. Service engineers inspect the threading and rope systems throughout the paper machine to insure their safe and proper set-up and operation. General maintenance is completed as required. Recommendations for improvements in operation and safety are reported to the mill.